july 2018
Featured Miler - kevin Doyle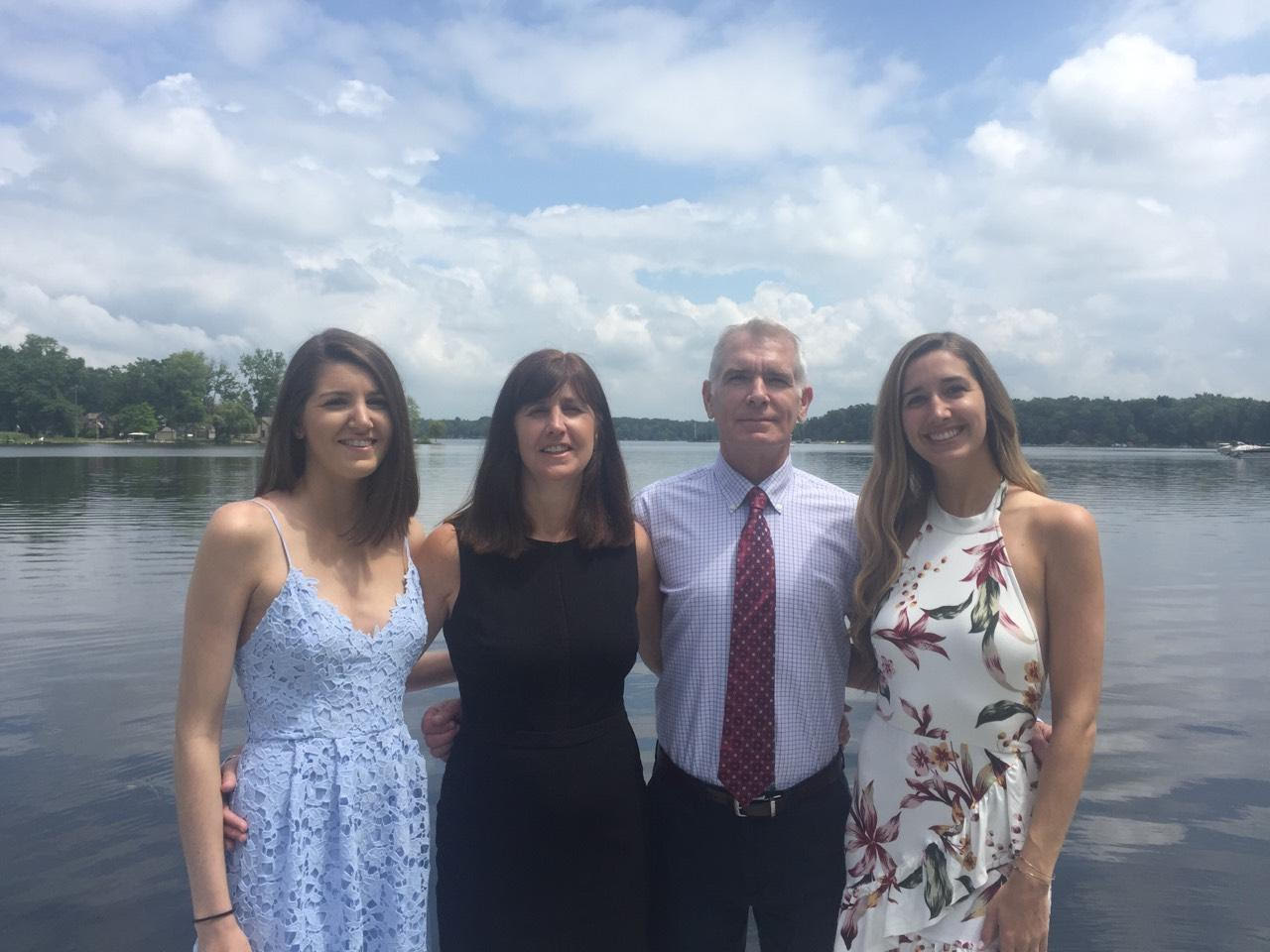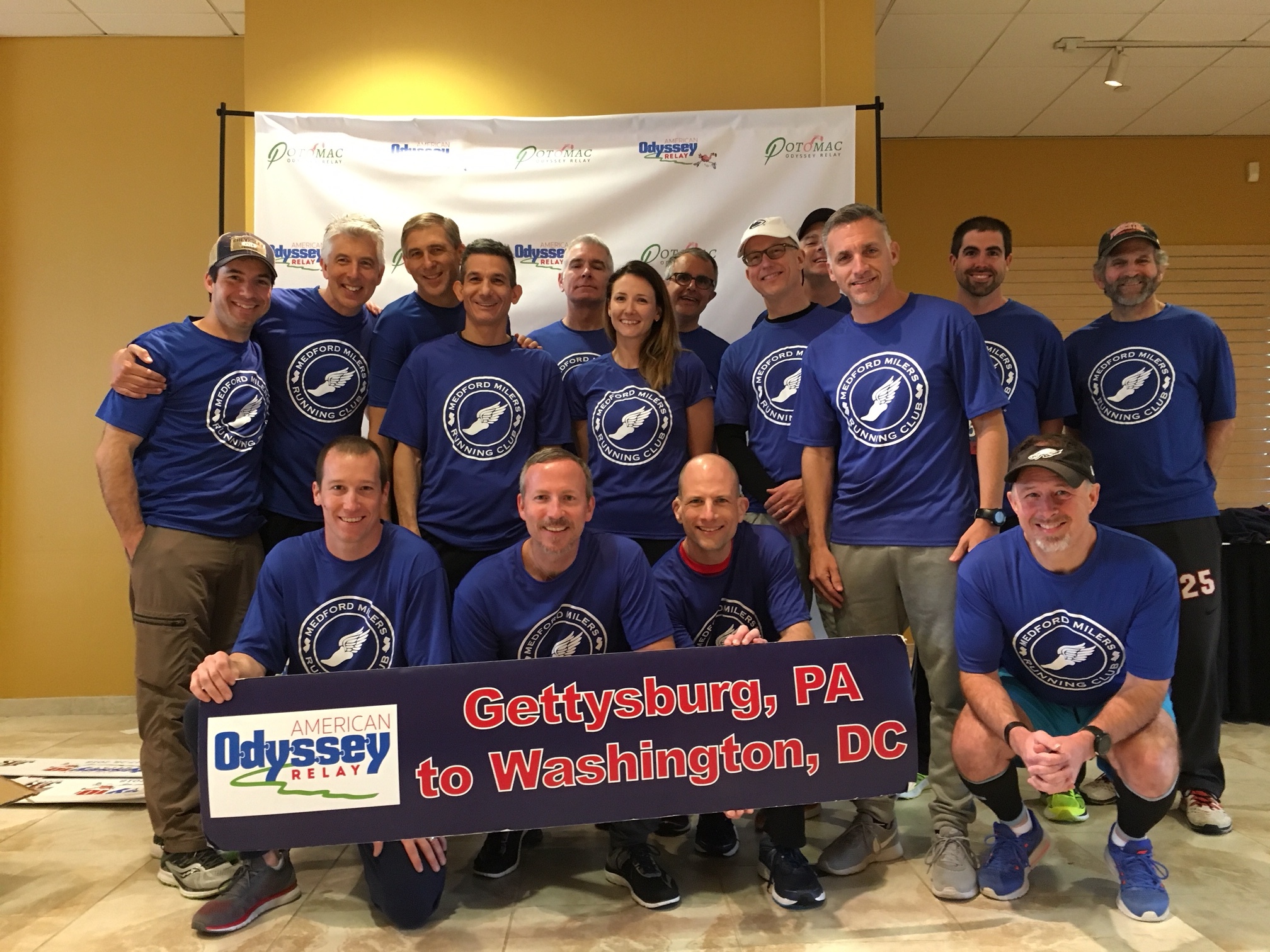 Member: Kevin Doyle
Nickname: Doyle or KPD
Number of years as a Miler: 15 – Summer of 2003. I would occasionally attend a Sunday run starting at some guy named Jack's house. He was a bit cranky and liked to yell so it motivated me to run as fast and as far ahead of him as I could. "By the way, I now consider Jack a good friend of mine."
Who introduced you to the Milers: I believe it was Bud Murphy. He might still be the Milers record holder for the Half. Knee issues hampered his running career but I am hoping he can join us for one last relay.
Running Pet Peeves: I have a few but the undisputed #1 is Excuses. Unless I see broken bones or a severed limb, I don't want to hear why you ran 17 seconds slower than last week or got beat by so and so.
Minimum number of race day outfit changes: 4 – Warm-up (or long run as some call it) + Race + Cool Down (or another long run as some say) + Post Run. I also bring 2-3 race options for shoes /tops. It's often a game time decision based on a multitude of complex factors that simple minds just can't comprehend.
Favorite race distance: My favorite races have always been relays. Going back to high school on through to today. I love the shared pressure – in order to succeed everyone has to perform. There is nothing more motivating and rewarding than knowing you are running for/with your teammates.
What do you do for a living: I'm not sure the people who pay me even know the answer to this question.
Most notable "Doyleism": It's borrowed but I use it at least once per week "There are no shortcuts to success". Applies to running and life. "Don't do stupid stuff" is not far behind. I had to use that one a lot with our Van 2 people.
Food weakness: Chocolate. It's scary how much control it has over my life.
Favorite movie / TV series: I am not a big TV/movie person. I get exposed to enough drama, humor, mystery and horror during a typical Sunday run to satisfy my needs. I will confess that I have binge watched Ozark, House of Cards, GOT and The Americans.
Dream vacation spot: Any ocean, lake or river spot where I can spend time with family + friends, run in the morning, relax in the afternoon and party in the evening. The Highlands in Scotland was the most beautiful place I have vacationed.
People say you look like: An old man. Sometimes words hurt. They hurt even more when it's true.
Were you ever young: I have always been wise beyond my years but I wasn't always old. I attached non-doctored photographic evidence of my high school years (yes, we had cameras back then). The gray/white/near death look didn't come until after kids…..coincidence???
Favorite artist or group: Guns N' Roses – I saw them at The Linc 2 years ago. They still got it. I plan to sing "Sweet Child O' Mine" at my daughters weddings. Nothing like embarrassing your kids in front of their friends! I'll be paying for it so I might as well have some fun. https://www.youtube.com/watch?v=1w7OgIMMRc4
Running/coaching influences: I was talked into running in high school by one of my teachers, who then became my track coach. It changed my life. I was a football/baseball player up to that point. I was fortunate to have had two great coaches in high school, Bill Darnell and Al McCafferty, and a USA Track + Field Hall of Fame coach, Art Gulden, at Bucknell. I learned an awful lot about running, coaching and life from them. One person can make a difference.
Secret hidden talent: On rare occasion I have been known to smile. Last known photo of such is attached. I am also considered one of the top 10 Beer Pong players in the world. You've been warned.
Favorite restaurant: Tarantella's – crab cakes with seafood ravioli in a vodka cream sauce.
Favorite pro sport / team: The New York J-E-T-S…… it baffles me how someone who absolutely hates to lose can be so loyal to this team. I guess my sense of commitment rules all.
Least favorite pro sport / team: This won't win me any friends around here but let's just say I grew up a Rangers fan. When you're a Rangers fan you have a certain disdain for that team from South Philly.
Favorite amateur sport / team: MYAA Medford Track Club – There is nothing better than getting kids to believe and then watching them achieve!
Future running goal: If my daughters have children I think it would be pretty cool to run a race with them.