july 2017
Featured Miler - david gutwirth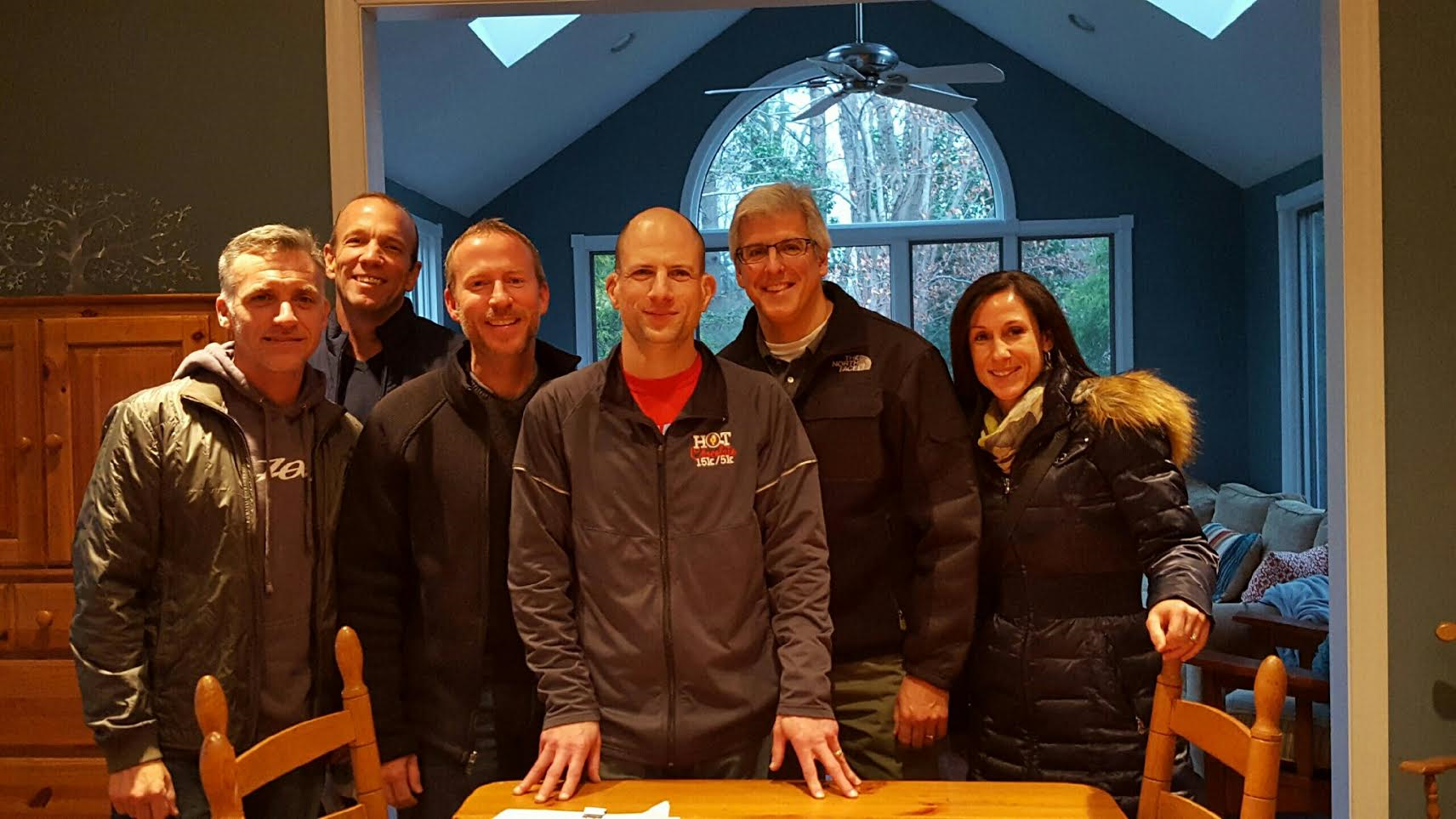 Member: David Gutwirth
Nickname: DG, Gutwirth
Number of years as a Miler: 4 years and 4 months
Who introduced you to the Milers: John Rosania. He proudly proclaims he recruited "up."
Running Pet Peeve: Rain – can't run in it.
Most embarrassing running moment: Not being able to fold myself in the back of an Uber after Boston in 2015 due to bad leg cramps. Jeff Sallade was nice enough to give up the front seat.
Favorite race distance: Those 100M dashes in high school were pretty awesome.
What do you do for a living: I could tell you, but your eyes would probably glaze over. The short version is making money for running shoes as a systems architect for a company that does benefits administration and outsourcing for mostly Fortune 100 companies.
Food weakness: Food. Not real picky.
Favorite movie / TV series: For TV, at the moment Designated Survivor, Prison Break . For favorite movie, Chariots of Fire is definitely up there.
Dream vacation spot: Every place I've been as never disappointed. I'd love to get back to Australia.
Celebrity crush: I plead the fifth.
People say you look like: I have no doppelganger.
Percentage of the group that only sees the back of you: 99ish….
Favorite artist or group: Springsteen, Zac Brown.
Secret hidden talent: Assembling Ikea furniture.
Favorite restaurant: Any place we can go without our teenaged children.
Favorite sport / team: NY Yankees. I fully expect grief for this.
Future running goal: 5k PR – sub 18:00