February 2017
Featured Miler - Valerie szwarc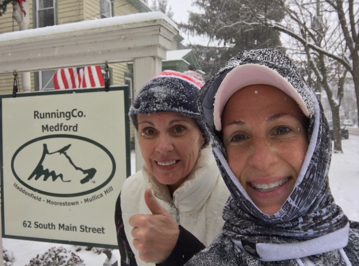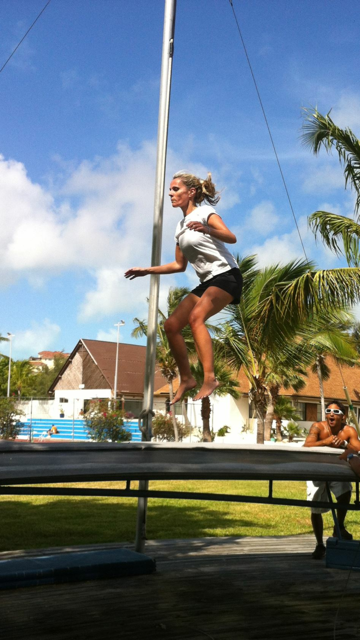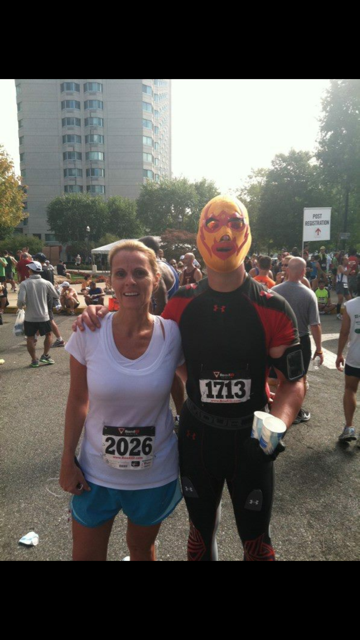 Member: Valerie Szwarc
Nickname: Val for short of course. No Milers nickname yet beside Turtles which is self assigned.
Number of years as a miler: I joined the group in April last year at a Thursday evening run led by John Rosania. Met Michelle Gilbert there, my runner in crime.
Who introduced you to the Milers: I stopped at the Running Company in Medford one day & they suggested the Thursday runs and the Milers.
Running Pet Peeve: Runners who are faster than me! I am constantly running angrily. Seriously I have none, except maybe the annoying grandmother who sprints past me at the finish line in the last seconds of a race!
Most embarrassing moment: Accidentally Face timing Michelle and her sister pre Bridge run for about 2 minutes while I was using the port-a-potty. They can never unsee that!
Favorite race distance: Probably half marathon
What do you do for a living: I am a Divisional Merchandise Manager for a national arts and craft chain store. I manage a team of buyers.
Food weakness: Nutella, caramel, black licorice, dulce de lecce cheesecake, French baguette....How many pages do I have?...
Favorite Movie/TV series : Forrest Gump, the Moon in the Gutter (French movie), The Walking Dead, House of Cards, and more recently Stranger Things
Favorite Book: The Prince of Tides or any book by Pat Conroy.
Dream vacation spot: Sydney, Australia the only continent I have never stepped foot on.
Celebrity crush: I am going to take some slack for this one... Chris Martin
Favorite artiste or group: of course, Coldplay
Dream person to meet: Jon Stewart
Secret hidden talent: I can get a cork out of the bottom of an empty wine bottle using only a cloth napkin.
Favorite restaurant: Locally as a new South Jersey resident my experience is limited. I do like Red Stone.
Favorite sports team: I am going to take even more slack for this one: go Pats!
Future running goal: To run a full marathon before the end of the year