august 2016
Featured Miler - patti ann finch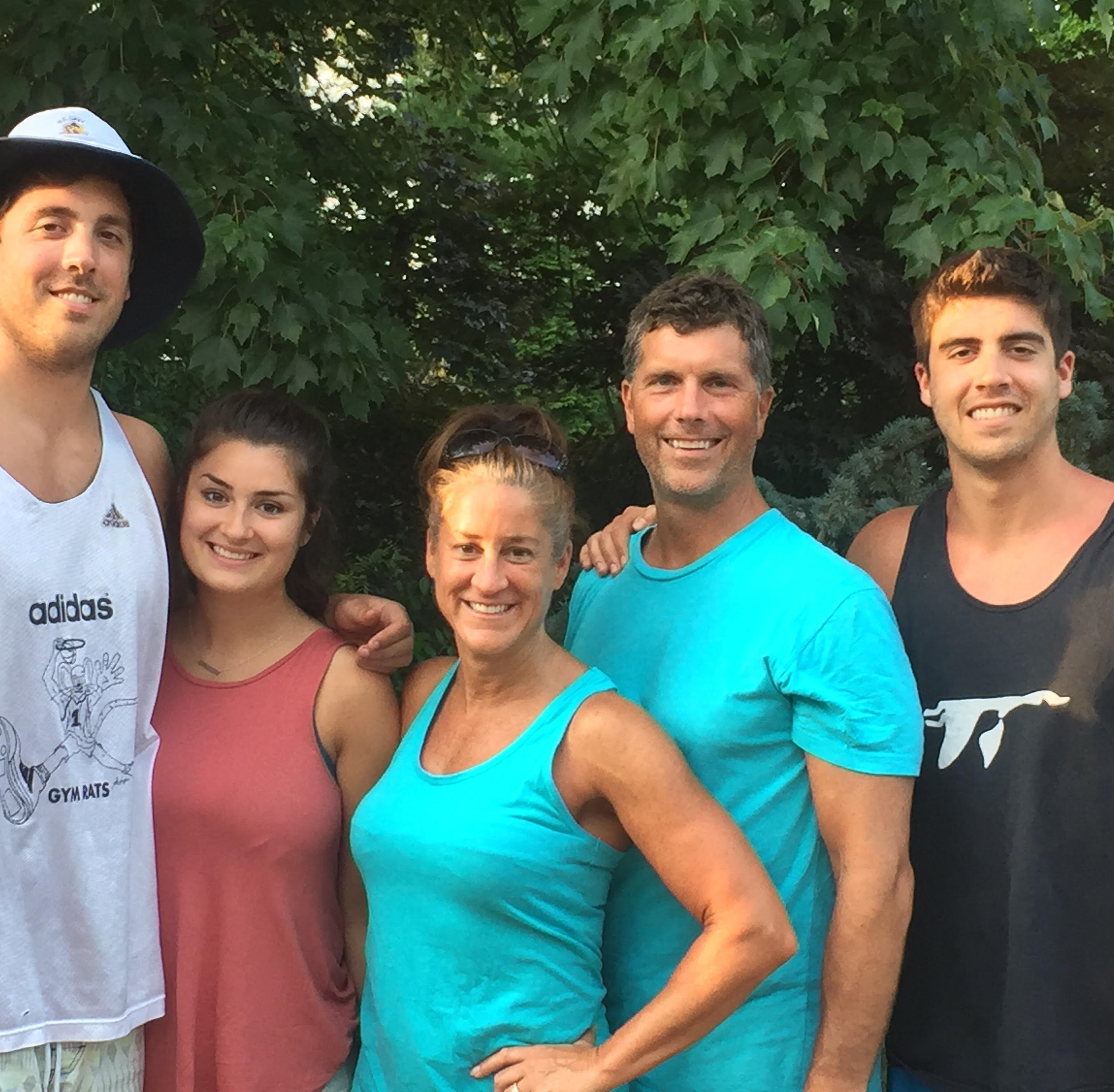 Member: Patti Ann Finch
Nickname: P
Number of years as a Miler: Founding member in 2000
Who introduced you to the Milers: I was out for a run and ran into Mark Janusz and a couple guys I didn't know...one being the infamous Jack Wright! This was the start of The Medford Milers
Reason you started running: To get back in shape after having Macy
Running Pet Peeve: Seriously don't have one. I'm sad when I can't run especially due to an injury
Most embarrassing running moment: Bernie didn't set the alarm correctly at the Marine Corp Marathon. A Miler knocked on our door and I got dressed in a glass elevator while the Milers were waiting and watching from the lobby! We literally ran to the start line just as the race started!!
Bicep Circumference: 13" "STRONG IS THE NEW SKINNY"
Food weakness: Peanut M & M's
Favorite movie / TV series: Grease/Dancing with the Stars
Dream vacation spot: Fiji
Celebrity crush: John Travolta
Favorite Sport / Sports Team: Not a sports fan. I do love the Olympics!
Favorite artist or group: Celion Dion
Dream person to meet: Bruce Springsteen
Favorite restaurant: Zinc Cafe. I always get the salad with crab cake
Secret hidden talent: Arts & crafts, painting, knitting, sculpting, sewing, rug hooking
Future running goal: IRONMAN 140.6