april 2018
Featured Miler - megan soltysik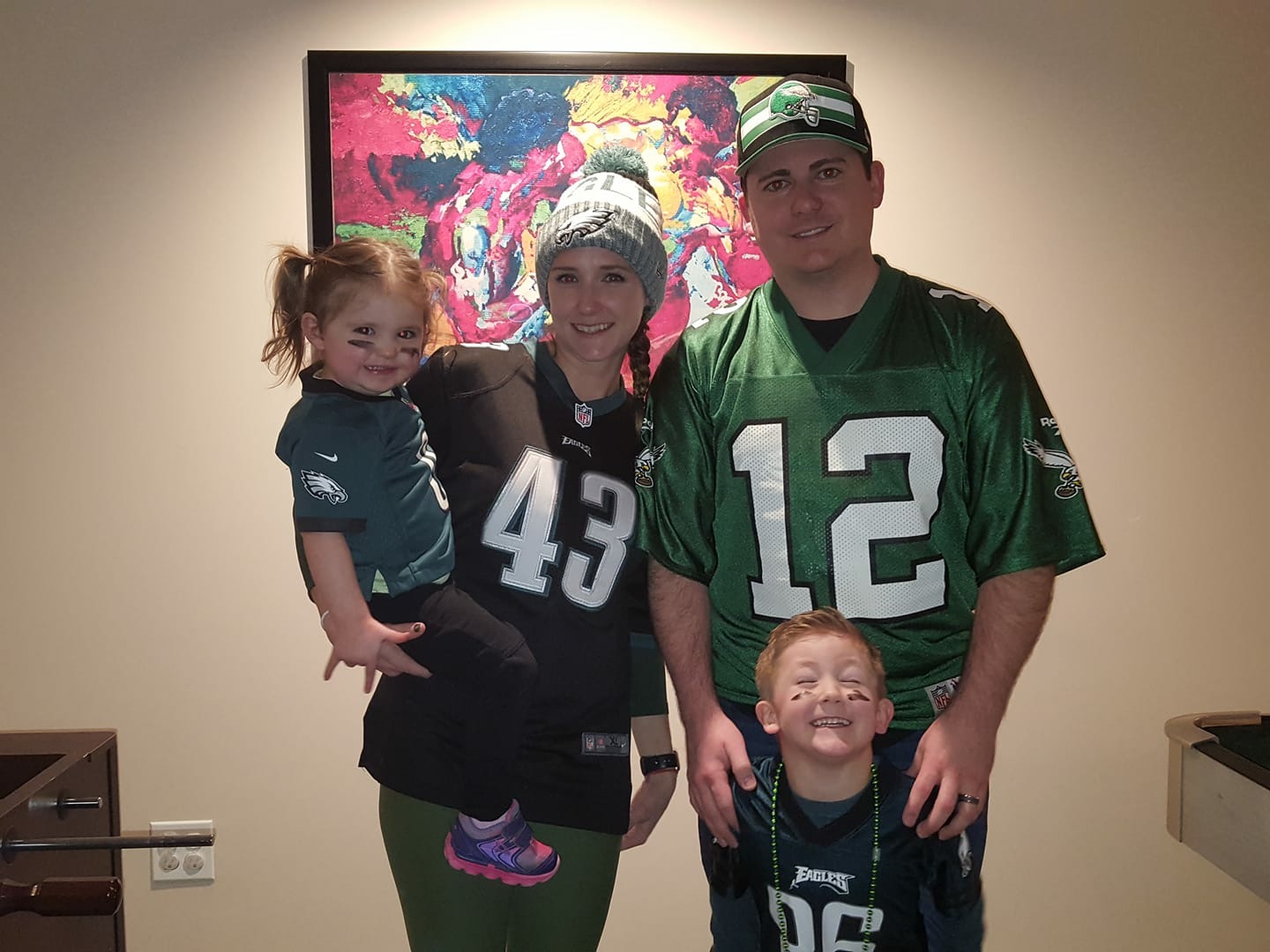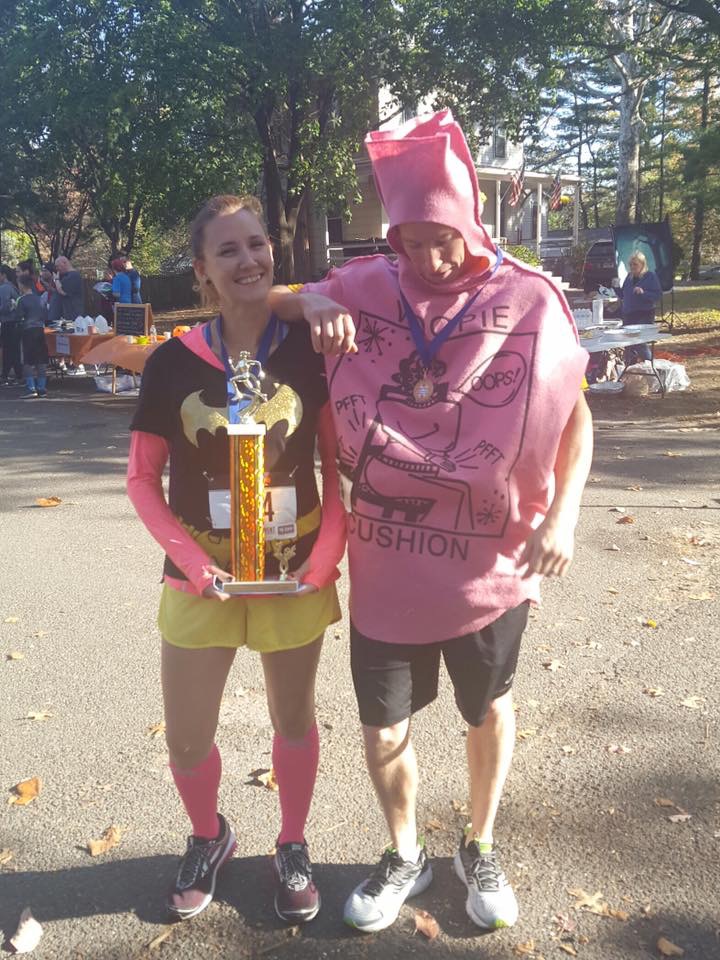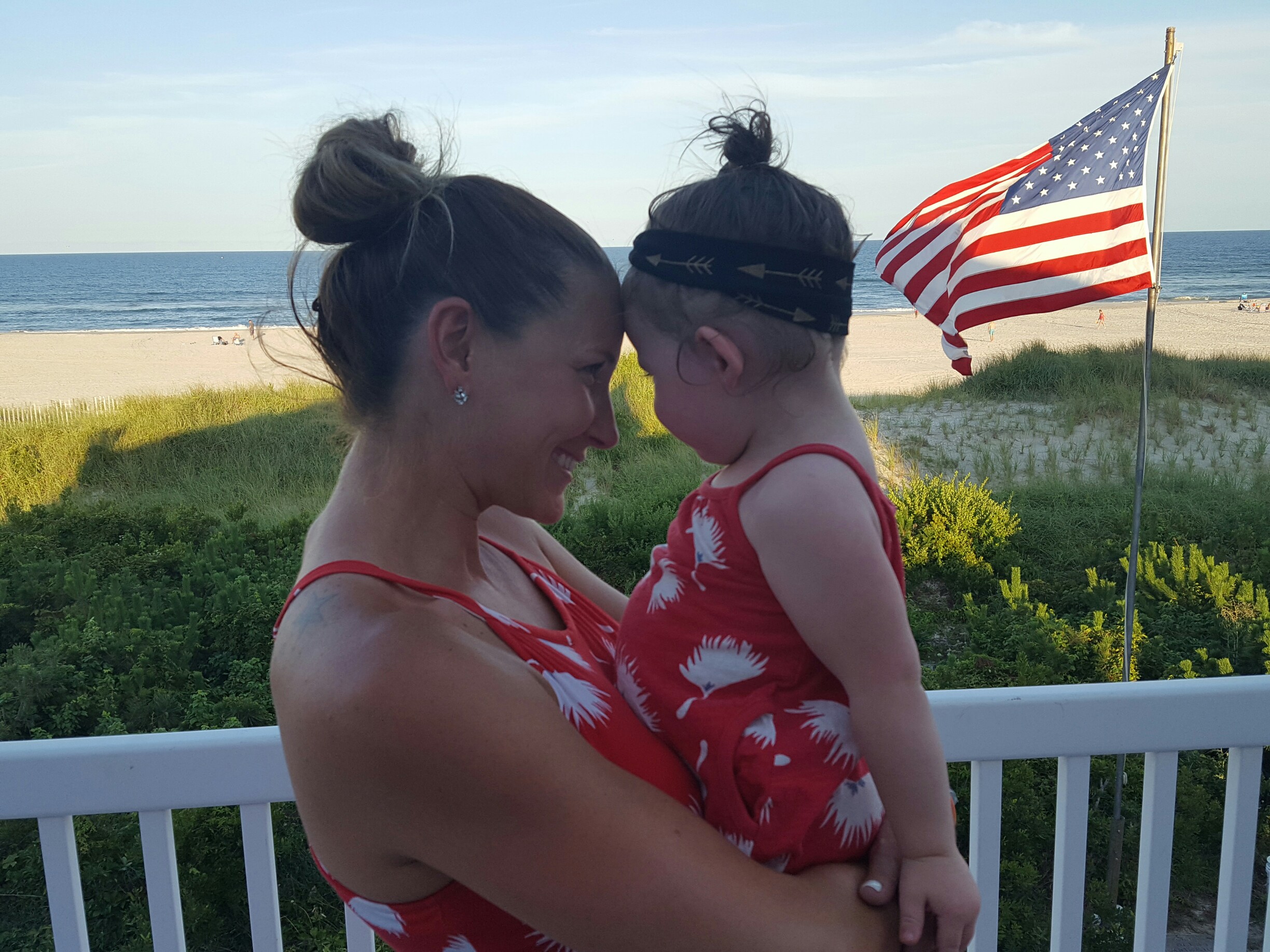 Member: Megan Soltysik
Nickname: Meg; Hulk Juice; Mama O to my athletes
Number of years as a Miler: One year in June
Number of years you've known Ronnie: Twenty?
Who introduced you to the Milers: The World Wide Web
Running Pet Peeve: That I train faster than I can race! Long strides next to my short strides, cul-de-sacs, and ugly breathing (which is usually my own . . .)
Most embarrassing running moment: I may have peed my pants in a 5k back in 2003, but I'm not that embarrassed by it, it was a huge PR.
Favorite race distance: Any distance that goes straight downhill—not up. But I haven't figured this one out yet. Maybe a 10k.
Ideal running temperature: 50
What do you do for a living: I tell teenagers to stop touching each other. In other words, I teach freshman English and coach track.
Food weakness: Beers. Oh, and anything other than water after a half marathon . . .
Favorite movie / TV series: The Burbs, Harry Potter, and National Lampoon's Christmas Vacation; I was a BIG fan of Murder She Wrote back in the day . . . I have a signed autograph of Angela Lansbury to prove it. She's the G.O.A.T.
Dream vacation spot: I enjoyed the three day hospital stay for each kid, room service . . . pain meds . . . attendants. Not bad. So maybe a spa at an all-inclusive resort, with a swim up bar. Or just Knoebels, we love Knoebels.
Celebrity crush: I am in love with Tom Hanks—but not like that. I don't think. I also love Colin Hanks. Okay, this is getting weird . . .
People say you look like: Kirsten Dunst – I think it is just because we both smile without showing teeth and have awkward pointy chins.
Favorite artist or group: PINK
Dream person to meet: Since I've already met "my people," I'll go with Tom Hanks.
Secret hidden talent: Does going without sleep count? I probably don't hide that very well though. Maybe drawing—I can do that sometimes.
Favorite restaurant: Villa Barone in Collingswood
Favorite sport / team: Eagles
Future running goal: Break that stupid 20 minute mark in the 5k; qualify for Boston; race anything without dying . . .